Matrimony Has A Nice Ring To It
Ready to say "I do" to Kimpton Gray Hotel? Let us create a wedding package for you that will be the icing on the cake. We delight in devising new and creative ways to treat you on your special day, so contact us to find out how we can make your nuptials even more magical.
Let It Glow
Book your Wedding on select Friday, Saturday or Sundays and stay warm with some hot perks from the Kimpton Gray Hotel. Valid for wedding dates January - April 2018.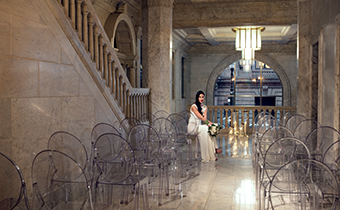 Summer Nights, City Lights
Book your summer soiree on select summer dates July – August 31, 2018 and Pick Your Perk! Book by: December 30, 2017.
Book A Gray Wedding - Earn a Honeymoon
The Gray is sending you on your Honeymoon! Book your wedding at The Kimpton Gray Hotel and let us handle your honeymoon!