Go glamorous with fine dining in Chicago
Opera singer Luciano Pavarotti once said: "One of the very nicest things about life is the way we must regularly stop whatever it is we are doing and devote our attention to eating." How true that is. And every once in a while, during one of those regular stops, it's worth going all out — that's where Kimpton Gray Hotel's private dining options come in.
To learn more and plan your next event at Kimpton Gray Hotel, email sales@grayhotelchicago.com or call us at (312) 750-9012.
Boleo Private Events
South America comes alive in our top-of-the-hotel lounge with retractable glass roof. With world music and irresistible Latin-inspired small plates, Boleo is the most unique Chicago venue for parties of 12 to 250. Your guest can sing along with the beat of the DJ or just enjoy the starry sky. Plan your perfectly unique events, year-round.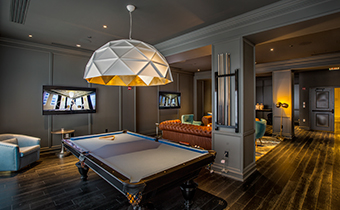 The Robie Room Private Events
This chic game room meets reception. The Robie Room is a highly flexible space for up to 100 guests. Creative planning encouraged for an add-on dining experience, elegant reception or unique board meeting alike.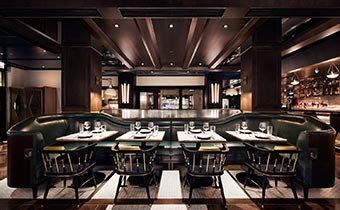 Steadfast Private Events
3 stars from Crain's Chicago Business sums up why Steadfast is elevating the dining scene in the Chicago Loop. Visually impressive, chef-driven menus featuring prime steaks & seafood along with the best of the Midwest's local farm produce. Groups of 10 up to 125 can be accommodated in the visually stunning space located on the 1st floor of the hotel.
Contact: Email or 312-801-8899