Tailor the perfect experience
At The Gray, we take having a good time pretty seriously, so we've assembled a team with a wide range of expertise, and a whole lot of ideas, to help you plan your ultimate experience – The Gray Experience. Consider us your personal concierge throughout your planning process, from coordinating your company's offsite to hosting a post-wedding brunch to simply looking for the best Negroni in Chicago.
Below is just a peek at some of the suggestions we have for making your time at The Gray, or out and about in the city, as memorable as possible. Have something else in mind? Let's collaborate! We'd love to work with you to dream up and curate unforgettable experiences, whether entirely straightforward or totally unconventional!
Engagement Shoot
Host your engagement shoot at The Gray with Gloss Photography. A one-hour session for $500. Contact Gloss Photography Studios.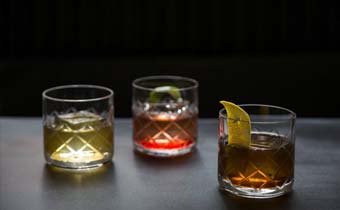 Drinking
Spirited Mixology -  learn how to craft classic cocktails with our infamous beverage team.  This mini course and contest is a unique experience for all audiences.  Prices starting at $125 per person.
Wine Tasting - our sommelier-led wine and cheese pairing course will guide your guests through an informative tasting of four delicious rare wines paired with four gourmet cheeses.  Prices starting at $100 per person.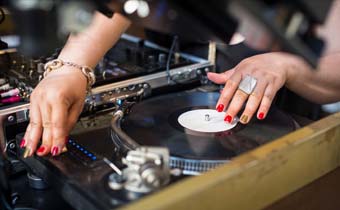 Music + Entertainment
Songwriting – allow our favorite artists to curate a songwriting ice breaker at your next event. Engage your group in an hour - long songwriting exercise.  Prices starting at $300 per session.
Name That Tune - the Gray's Music and Social Programming Director will create an iconic Chicago playlist for a fun and engaging group trivia game.  Prices starting at $250 per custom game.